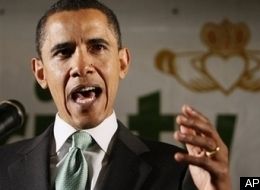 On 20 january 2009, Barack Obama was to become president of the U.S. union to 44 in Washington DC. Every president must deliver a speech.
"This journey that we must continue ..... challenges that we face very real," Obama said in a speech first.
Many things that Obama delivered his speech, except in Palestine-Israel conflict is not mentioned at all.